The Footgolf Devon Course

Find out about our Footgolf course in Westcott near Cullompton in the beautiful Devon countryside. Each hole has it's own unique story.
This hole has been designed in memory of Padbrook Park's footgolf hole 1. This was one of the first footgolf hole that many Devon players started their love affair with the game. A 94-yard Par 3 that may look simple but could start you off with a bogey if you find the drink.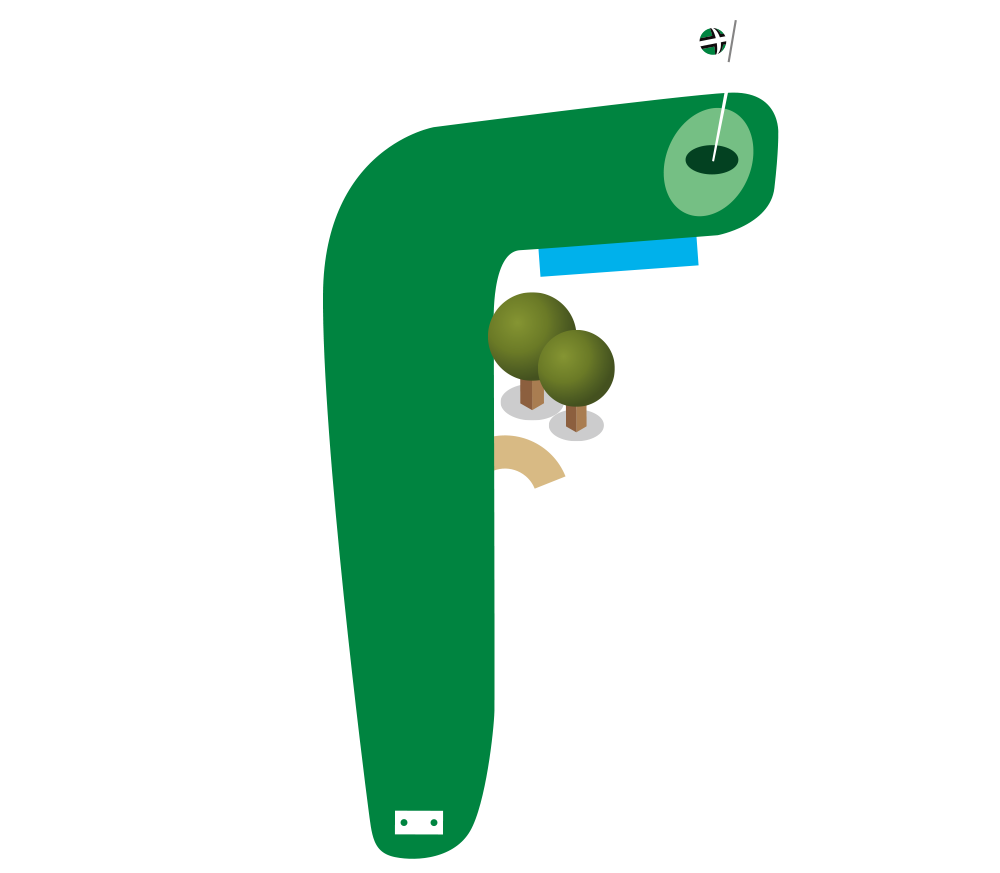 Don't be fooled but this straight forward-looking PAR 5! Easily reachable in two shots for eagle but one mis-hit and you could be bunker bound or in thick-rough. As the old saying goes "He who dares wins."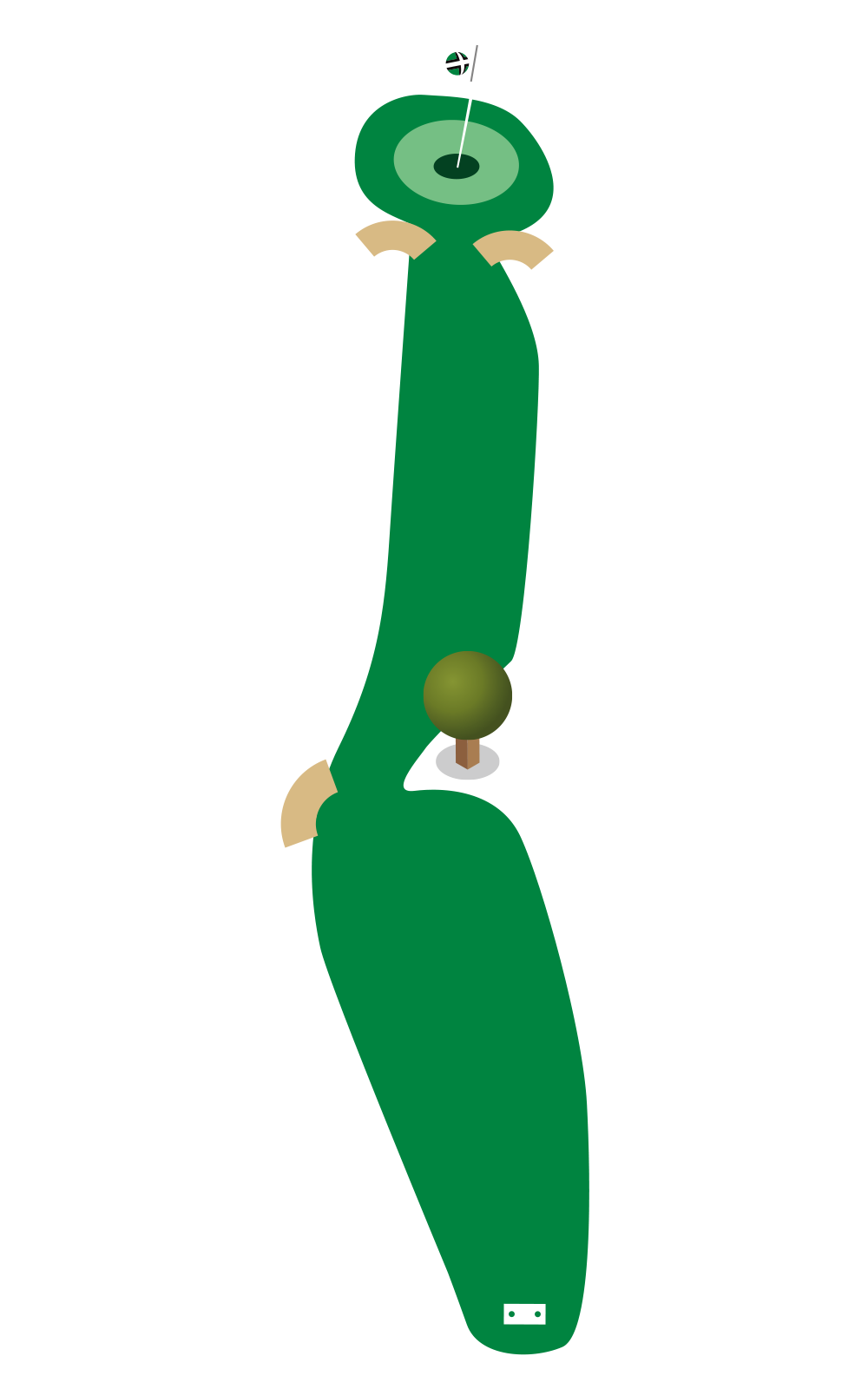 A generous par 4 with a potential hole in one chance for an albatross!  However, the decision to take this on could be one you regret with bunkers and trees blocking your route. This hole is named after a famous saying in the footgolf world!  So all that's left to ask is will you go "Champagne or bust" off the tee.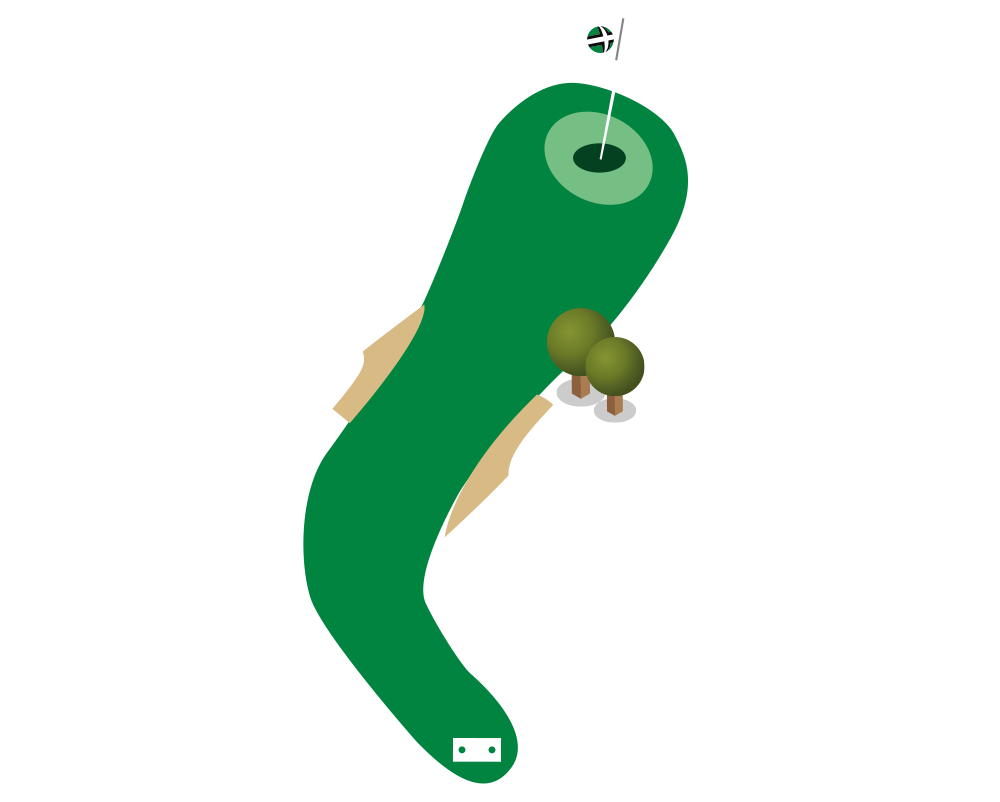 This little island hopper can be deadly if played correctly but even deadlier if played poorly. Bunkers near the flag will leave you debating on hitting one island fairway or all 3 islands fairways. I will let you decide if you think it's worth travelling the "Canary Islands"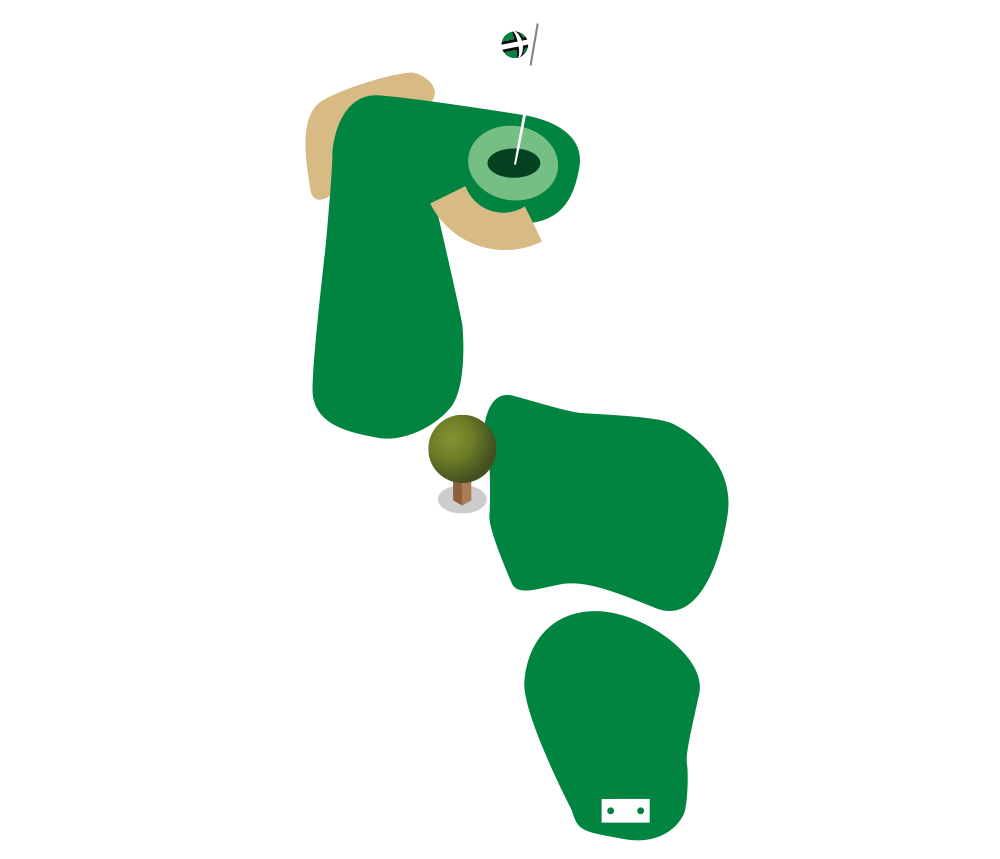 The easiest hole on the course and one that you will be disappointed if you don't sink it in one shot. But don't be too confident in front of your friends and family. if you over-cook your tee shot, then your ball may float and leave you with a make or break par putt. Can you get "The Hole In One"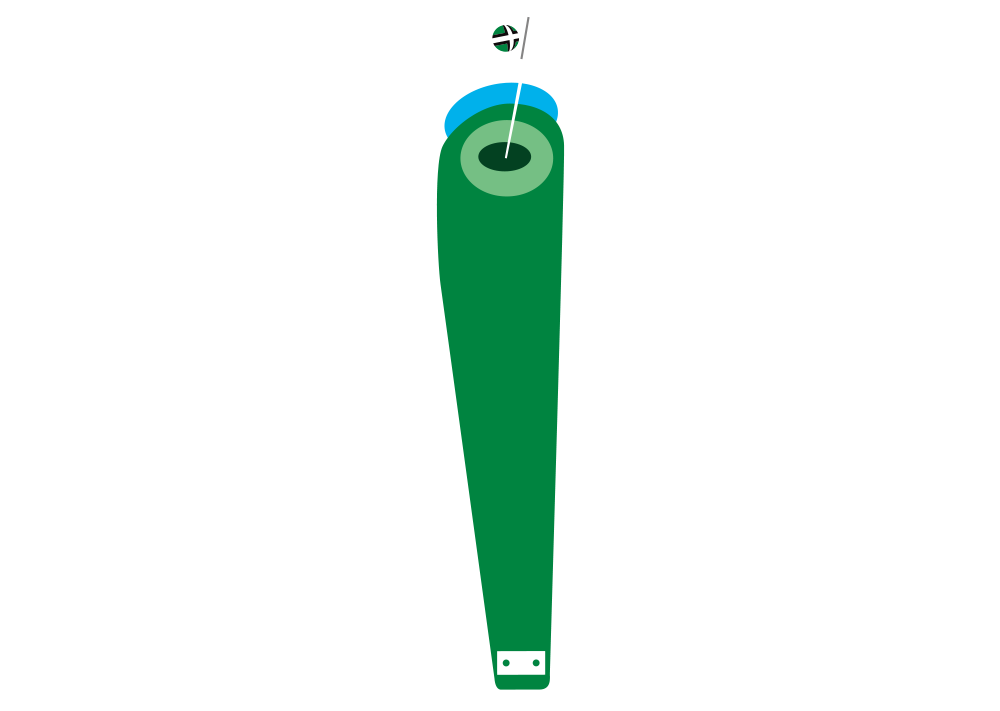 Driving for show, putting for dough will be the play here. 106 yards is not far but with a bunker and water between you and the flag, it will be the second shot which will be key. Dink over the water or play safe for the final putt… this could be the round killer!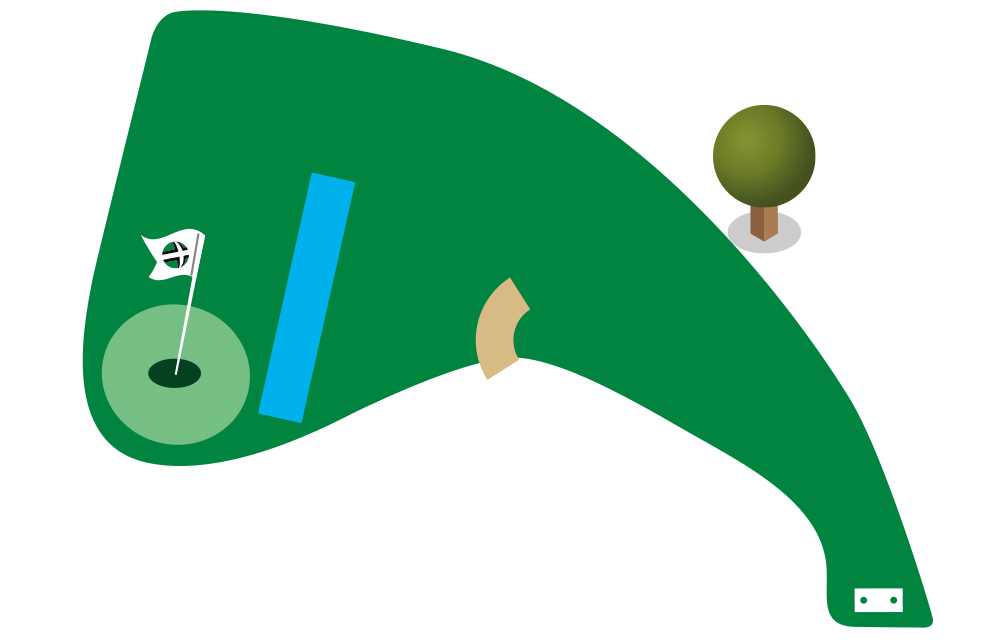 74 yards doesn't sound far, but this slightly uphill hole will need a good tee shot and a firm approach to give you a par putt chance. Go for the hole from the tee and you risk bunker or tree obstructions. Take par and be happy!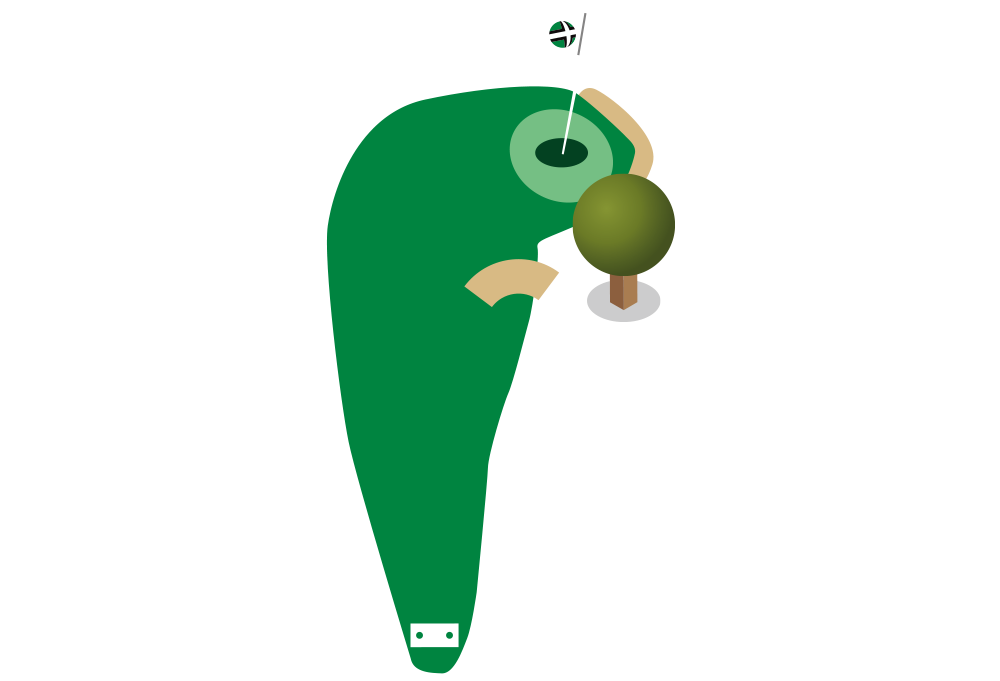 Dedicated to the legendary 17th hole at Cambridge Footgolf Club with the ring of fire bunker around the flag, this hole could deliver a memorable hole in one but could also be the most frustrating hole on the course if stuck behind the tree or wedged in the bunker. We wish you luck on "The Cambridge"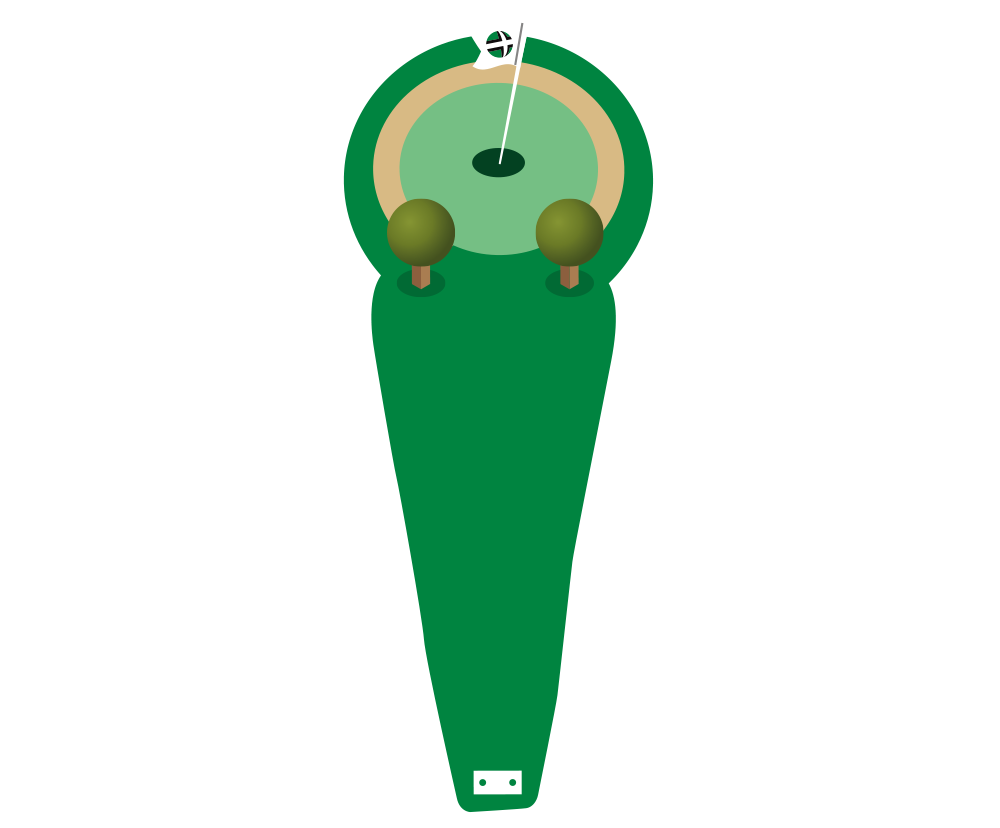 The ninth hole at Footgolf Devon is a 101-yard uphill par 4. You will need a good tee off to set you up with a nice approach for your second shot to the flag, in hope of a birdie chance, but be warned!… if the ball doesn't stick you could be playing yo-yo out the bunker until it drops. Heads could be gone!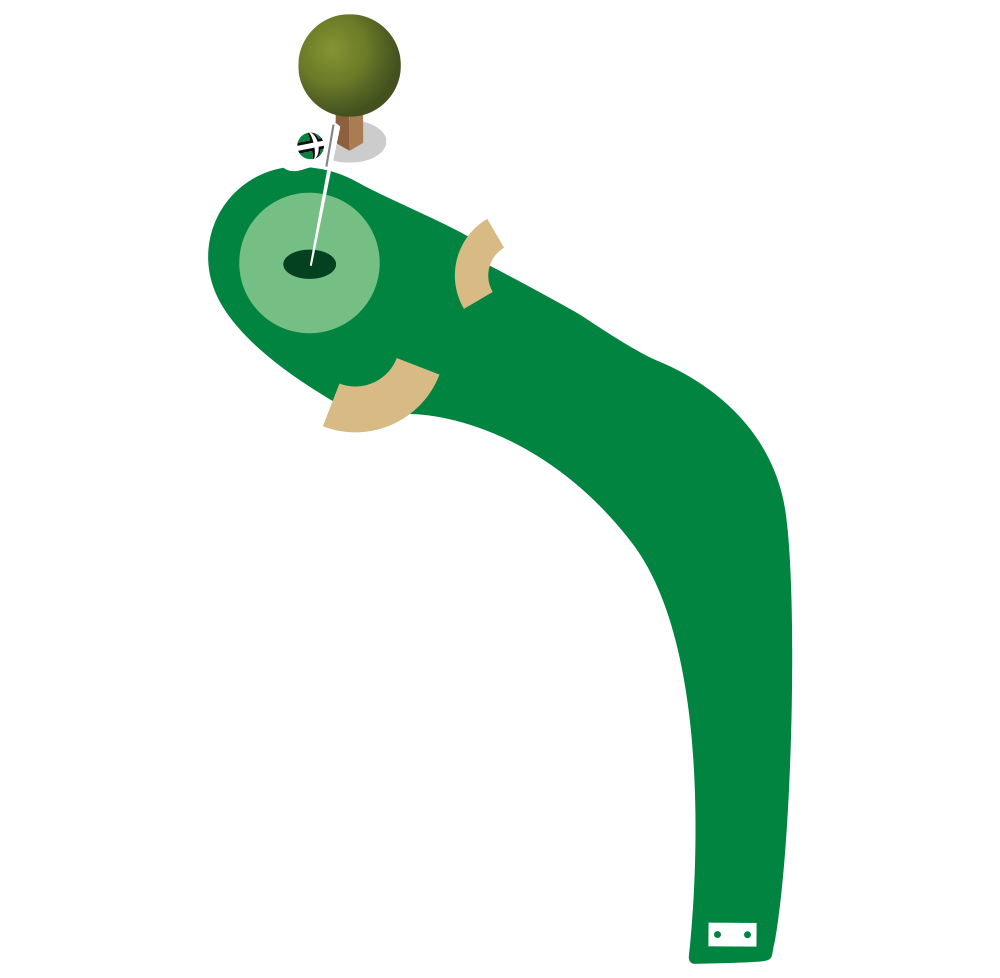 Hot and cold drinks
Snacks
Picnic Area
Toilets
Car Park

Practice Putting Area
Winners Podium